WHAT ARE
SILICATES

APPLICATION

FEATURES
AND BENEFITS
PRODUCTION
PROCESS
WORKING WITH
SILICATE BRICKS
WHAT ARE
SILICATES
Silicates
Silicates are a building material made from natural resources: quartz sand (about 90% by weight), lime (7%) and water (3%). Silicate blocks have been produced for more than 130 years – in 1880, German scientist Dr. Wilhelm Michaelis patented the technology for manufacturing white bricks.
They are free of chemical contaminants and remain a highly ecological product at every stage. They enjoy high popularity in Western Europe, being used to build more than 40% of houses in Germany and the Netherlands. Very high compressive strength – houses up to 11 storeys can be built from silicate, being a material perfectly suited for foundation walls.
Perfect material for all walls: interior, partition, structural, exterior. Application range includes basement walls, chimneys, and fences.
Check out our products

APPLICATION
Silicates, or lime and sand products, are an extremely versatile material that can be variously applied in the construction industry. Thanks to such properties as high strength, very good sound insulation, thermal insulation and high fire resistance, silicate can be used in buildings erected for various purposes. These include single-family and multi-family housing, industrial, agricultural, public utilities, as well as so-called landscape architecture.
Types of walls in the construction of which silicates can be used:
foundation and basement wall
construction wall
exterior wall
cavity wall (three-layer wall)
partition wall
fire wall
wall featuring improved acoustic parameters
FEATURES
AND BENEFITS
Very high durability and strength, increasing over time, the strength of silicate blocks is comparable to that of natural stone (15-30 MPa). This feature makes it possible to erect even several-story buildings without a frame structure.
Natural, ecological and healthy material
Silicate blocks are made only from natural ingredients: sand, lime and water. As an environmentally friendly product, it does not emit harmful compounds and has the lowest natural radioactivity among other building materials.
Frost resistance
Silicate blocks can be used to build exterior walls in various climatic conditions. The durability and quality of the facade is guaranteed by its very high frost resistance.
Very high corrosion resistance
Lime, the basic component of lime-sand brick, features resistance to both biological and chemical corrosion.
Very high sound insulation
The specific density of silicate blocks results in their high soundproofing (resistance to external noise).
Favorable indoor climate
Adequate hydro-regulation, independent of climatic conditions outside, results in maintaining optimal humidity inside the room.
Fire-resistant material
Silicate blocks are also fireproof. They can be successfully used to erect fire walls.
Dimensional accuracy
The production process of silicate blocks ensures high dimensional accuracy of each block. This makes masonry work easier and reduces the cost of wall finishes.
Ability to accumulate heat
Thanks to these properties temperature fluctuations inside the room can be reduced to a minimum. This results in significant savings on thermal energy.
Optimization of production costs
Construction with silicate blocks saves considerable expenses compared to the same construction with other building materials.
PRODUCTION
PROCESS
The production technology of lime-sand brick is a reproduction of the sandstone formation in natural conditions. The production process of silicate blocks is therefore fully ecological and consists of five basic steps: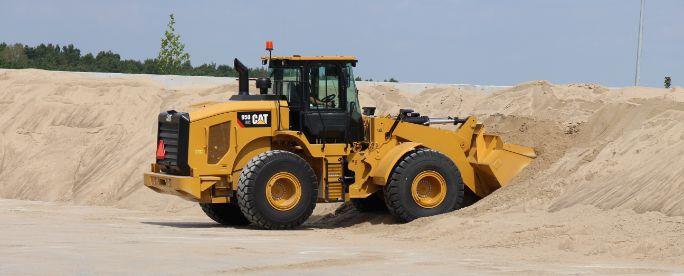 Storage and mixing of raw materials
Lime and sand are stored in silos, from where they are dosed into mixers at a weight ratio (lime 1:sand 12) and intensively mixed.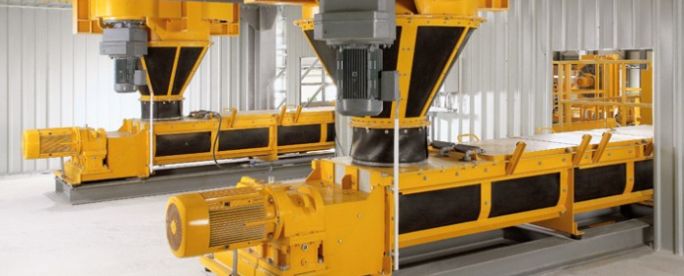 Conversion to hydrocalcium (calcium hydrate)
When water is added to quicklime, hydro-lime (lime hydrate) is obtained. It is placed in reactors where lime quenching takes place. After re-mixing, the sand-lime mixture goes into molding.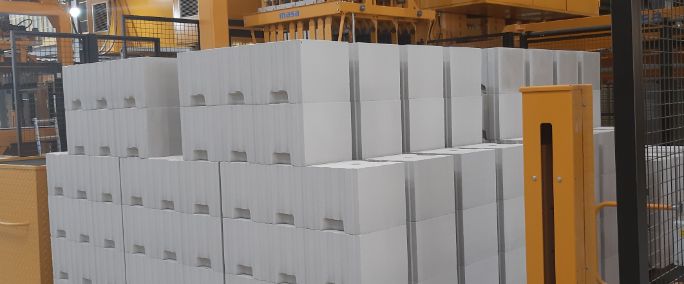 Forming
Fully automatic presses form silicate blocks under pressure using steam. Subsequently, these are stacked on carts.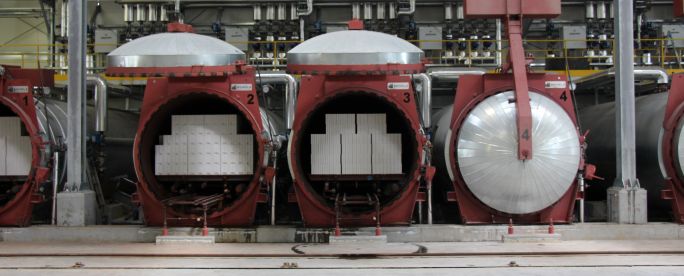 Toughening
The compressed elements are placed in autoclaves at 200°C for about 4-8 hours, depending on the formats of the blocks. During this time, chemical reactions take place between the lime and sand. The recrystallization of the mixture makes the blocks gain high strength and durability.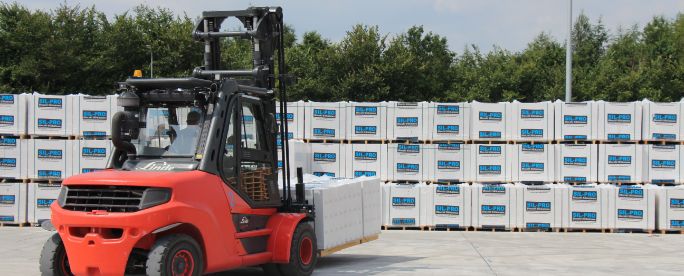 Cooling, quality control and packaging.
The cooled silicate blocks are subjected to rigorous quality control and then placed on pallets, which means that they are ready for transport.
WORKING WITH
SILICATE BRICKS
Working with silicate bricks
Silicate blocks can be used in numerous ways. This raw material allows you to complete various stages of building erection. Silicate blocks cater for the construction of walls with or without filling, single, double and triple-layer walls; they also serve as a perfect material for self-supporting structures. Silicate bricks are also used in other architectural forms, such as walls, masonry, fences or picket fences.
They are easy to be used at various project stages. Silicate products are also distinguished by high aesthetics and do not need plastering. However, those who prefer a different building finish will be happy to hear that silicate blocks accept mortars. They are also economical and convenient to use for some other reasons.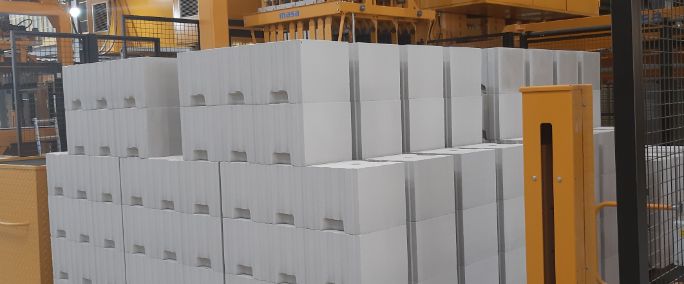 When to choose silicate blocks?
Our silicates are worth choosing whenever you want a proven, reliably tested building material. The quality of this natural building material is appreciated by specialists around the world. Safety, acoustic comfort, solid construction, resistance to moisture as well as adverse weather conditions – such product features determine the use of silicates in residential, commercial, office and industrial areas. Silicate brick is ample evidence that solid, functional and durable products can successfully do without artificial, harmful additives.
While choosing the right raw material, it is also important to consider the possible costs of disposal. These are in the case of silicate blocks quite low. Customers who do not want to use expensive tools in the construction process are also opting for silicates. In this way expensive equipment is not needed anymore. As a result, this building material is considered to be one of the cheapest on the market.
Silicates – the manufacturing process
Customers who placed their trust in our company and decided to buy lime-sand blocks from Sil-Pro, find it important that the product is refined and meets certain parameters. Our production process is based on a multi-stage verification system. Thanks to this, we can control the features of our products and gain confidence that the properties of our silicates will satisfy even the most demanding customers.
This task is facilitated by our well-equipped production plant. As a manufacturer of silicates, we know that the clients appreciate being able to choose the following parameters:
proper infrastructure and equipment;
convenient plant location;
perfectly trained staff.
In our production facility technological advancements are always combined with pure nature. To create a refined silicate block, it is worth using modern equipment. Such machines will make water, sand and lime combine in the right way. What comes as a result, is a solid and extremely versatile building material.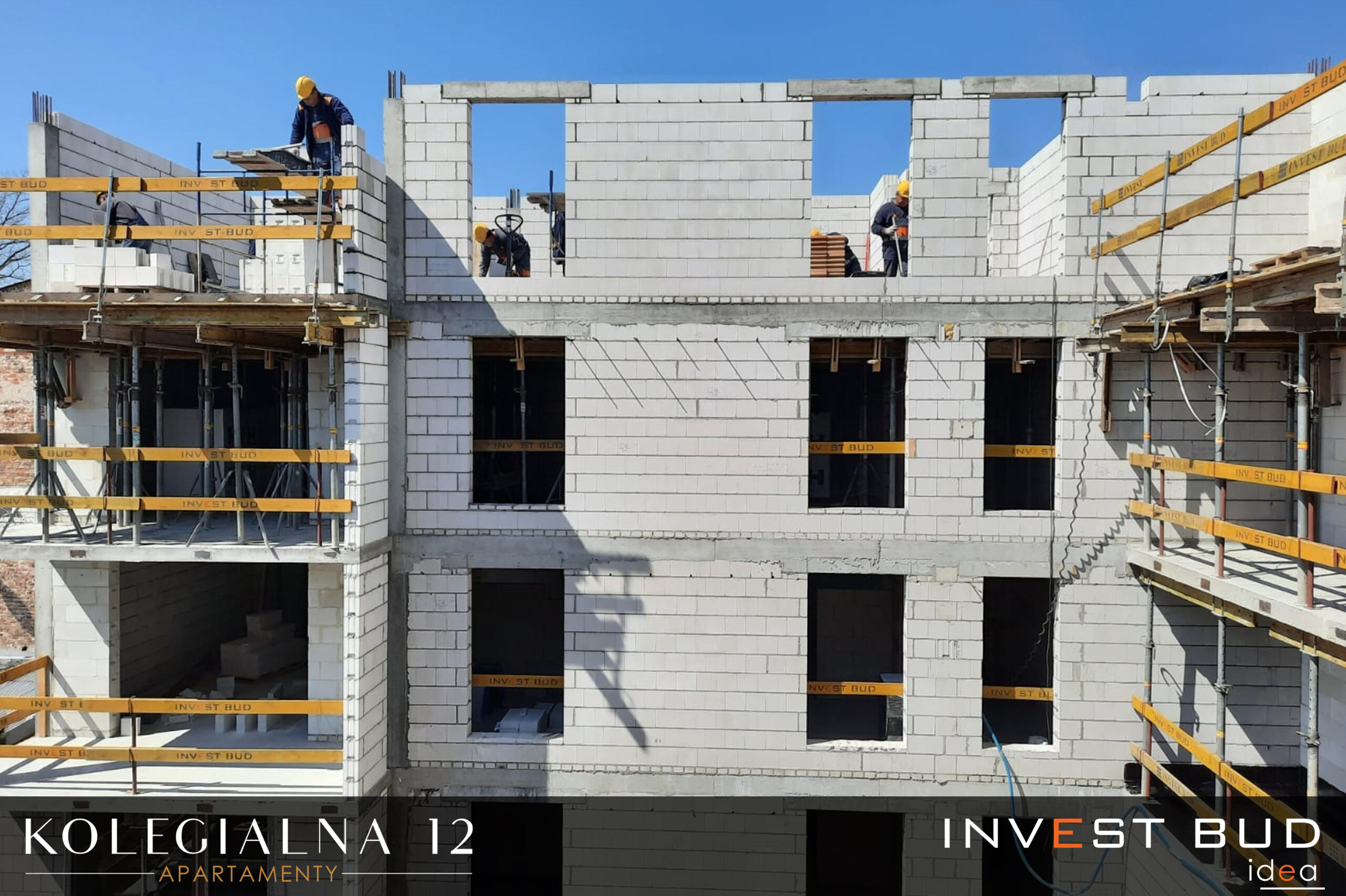 Silicate vs. energy efficiency
At the stage of construction it is necessary to think, among other things, about the operating costs of the future building. A good idea will be to choose raw materials featuring high thermal resistance. Investing in such a building block will make it easier to heat the premises. Another distinctive feature is the thermal storage capacity exhibited by silicate blocks. Silicates make it possible to keep the temperature in a building at an optimal, comfortable, human-friendly level.
Choosing the right silicate blocks
Our offer comprises a wide variety of silicate bricks. Please have a look at our products. On our website you can find precise information, such as the dimensions of each block, its density or average compressive strength class. Please check out our technical drawings, certificates, and declarations of performance. Our specialists will be happy to help you choose the right solution and answer all questions about silicates you may have.