SIL-PRO Bloczki Silikatowe Sp. z o.o. is one of the most modern production facilities in Poland, which began production and sales of its silicate products in 2009. SIL-PRO silicate blocks are made only from natural raw materials: lime, sand and water, and thus remain fully ecological.
Built on the basis of the latest technical solutions, the highly automated production plant located in Godzikowice (30 km from Wroclaw) has an annual production capacity of more than 300,000 m³ and is thus the most efficient silicate block factory in Poland. Due to the constantly growing interest in the products made by SIL-PRO, the company has set its sights on its development and, in response, a new, second SIL-PRO plant located in Nowy Modlin, 40 km from Warsaw, has been established. Thus, the SIL-PRO company has become nationwide supplier of silicate blocks capable of handling even more construction projects.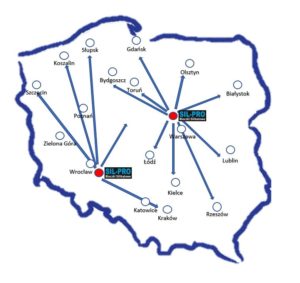 The two production facilities complement each other perfectly, allowing to guarantee continuous supply.
High quality, wide range of silicate blocks guaranteed.
The offer of silicate blocks by SIL-PRO includes masonry elements for erecting structural and non-bearing walls and chimney ducts.
SIL-PRO full offer can be found on the following websites: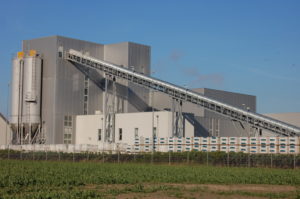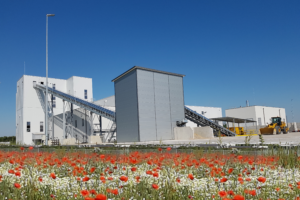 Production plant SIL-PRO Bloczki Silikatowe Sp. z o.o. Godzikowice                                 Production plant SIL-PRO Warszawa Sp. z o.o. Nowy Modlin